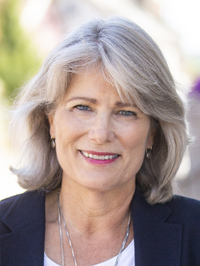 Location of Practice: Parker's Cove, NS, and worldwide via phone/internet
ADHP Certification: Depth Hypnosis Practitioner, Hypnotherapist
Specialization: Personal Growth, Interpersonal Challenges, Rebalancing after Trauma, Healing from Abuse, Spiritual Crisis, Integration of Plant Medicine and other Transformational Experiences
Website: elizabeth-halliday.com
Eizabeth Halliday's therapeutic practice as a Depth Hypnosis Practitioner, Transpersonal Counselor, and Spiritual guide incorporates deep experience in supporting and caring for others. Her professional career began in acute-care nursing, and has evolved through complimentary mind-body medicine into the subtle realms of energy and consciousness.
When you wish to incorporate a focus on healing into your ongoing efforts to manage physical, mental, emotional or spiritual distress, Beth works with you to identify the root cause(s). With an understanding of the source of the dis-ease, it becomes possible to gently release unhelpful patterns of belief and behavior, and heal deep wounds.
Work done at this deeper level seamlessly complements all of your existing efforts, compounding and enhancing the effectiveness. Learning how to connect with the innate wisdom of your body, mind, and spirit – and daring to trust that guidance – supports a clarified, empowered, and more easeful relationship with yourself and the world.
Beth works in-person in Nova Scotia, and with English speaking clients around the world via Zoom or phone. She offers a complimentary 20-minute initial consultation, and welcomes your questions.
Elizabeth Halliday
Parker's Cove
Parker's Cove
Nova Scotia
Canada
https://www.depthhypnosispractitioners.com/wp-content/uploads/2018/05/elizabeth-halliday-1.jpg
266
200
Simone Kershner
https://www.depthhypnosispractitioners.com/wp-content/uploads/2017/01/ADHP_Logo-2.png
Simone Kershner
2018-05-25 06:00:12
2023-12-01 04:05:58
Elizabeth Halliday