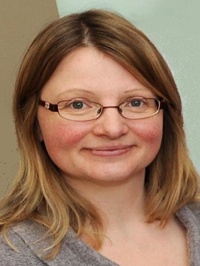 Location of Practice: Staffordshire, England, and worldwide via phone/internet
ADHP Certification: Hypnotherapy, Depth Hypnosis Practitioner
Specialization: Anxiety, Trauma, Depression, Eating Disorders, Restoring Personal Power, Healing Emotional Imbalance. Works with adults, children, and teens.
Website: www.belindaowen.blogspot.com
After completing my degree in Psychology and Sociology, I began working with adults and children with developmental and behavioural difficulties. I then became interested in working with others from more holistic perspectives and chose to study the works of Rudolph Steiner. Since then, my desire to learn about healing on physical, emotional and spiritual levels has expanded and developed.
Whilst working in America, I was introduced to The Foundation of the Sacred Stream. I was drawn to the work of the Foundation by its capacity to apply ancient healing wisdom to modern day life. Its approach to learning is based on being of service to others. This resonated with me and I therefore decided to train as a Depth Hypnosis Practitioner.
This learning process enabled me to gain a much fuller understanding of my own habits and patterns which I had only touched on before. I experienced Depth Hypnosis as more powerful than any other healing modality I had encountered before due to its accessibility and transformative nature.
What compels me to practice Depth Hypnosis is its ability to meet people where there are right now. It works on the principle that we each possess the wisdom and guidance within to understand and heal ourselves. It is a process which empowers us as individuals to build the inner resources required to bring about positive and lasting change.
In addition to being a Depth Hypnosis Practitioner, I work for St Giles Hospice in Staffordshire. I also have been interested in Buddhist teaching and practice for several years and give introductory mindfulness meditation sessions to health care professionals.
Belinda Owen
Burton-on-Trent
Staffordshire
United Kingdom
https://www.depthhypnosispractitioners.com/wp-content/uploads/2017/01/belinda-owen.jpg
266
200
Simone Kershner
https://www.depthhypnosispractitioners.com/wp-content/uploads/2017/01/ADHP_Logo-2.png
Simone Kershner
2017-01-22 18:24:59
2020-06-17 17:30:36
Belinda Owen