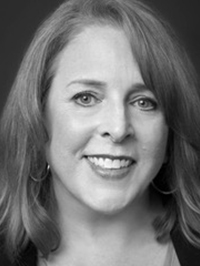 Location of Practice: San Francisco, CA, and worldwide via phone/internet.
ADHP Certification: Hypnotherapy, Depth Hypnosis Practitioner
Specialization: Chronic Pain & Illnesses, Depression, Fear/Anxiety, Lack of Focus or Sense of Purpose, Career/Life Transition Support, Plant Medicine Integration, Spiritual Development
Website: evelynhymans.com
Evelyn integrates her experience as a Registered Nurse, along with her training in Depth Hypnosis, Intuition Medicine®, and Applied Shamanism to help her clients identify and release the negative patterns and inner beliefs that create imbalances impacting their health, their happiness, and their ability to achieve their goals.
Evelyn has been on the healing path most of her life, seeking answers and the deeper meaning behind her own life challenges, and the challenges of those around her. While traditional therapy was beneficial, it just scratched the surface and left her feeling like finding the root of her unhappiness was beyond reach. Everything changed in 2010 when she found Depth Hypnosis, which provided her with the ability to access and resolve the core wounds and self-limiting beliefs that were driving her and the way she experienced life. As the obstacles were removed, she began experiencing profound deep healing on a physical, emotional, and spiritual level that continues to deepen over time.
As an RN, Evelyn is especially drawn to helping people with imbalances impacting the physical body. Applying the Depth Hypnosis principles that she studied and applied to her own life, along with her Master Certification in Intuition Medicine®, she guides her clients back into connection with their own inner wisdom and their body's innate healing ability.
Evelyn has a compassion for the countless ways we all struggle, and a passion for helping others find clarity, and peace within themselves.
Evelyn Hymans
San Francisco
San Francisco
CA
United States
https://www.depthhypnosispractitioners.com/wp-content/uploads/2019/07/evelyn-hymans.jpg
266
200
depthhypnosispractitioners_uqf7z4
https://www.depthhypnosispractitioners.com/wp-content/uploads/2017/01/ADHP_Logo-2.png
depthhypnosispractitioners_uqf7z4
2019-07-02 20:28:18
2019-07-24 20:18:03
Evelyn Hymans