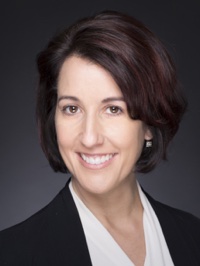 Not accepting clients at this time.
Location of Practice: Kensington, CA, and worldwide via phone/internet
ADHP Certification: Hypnotherapy, Depth Hypnosis Practitioner
Specialization: Purpose and Vision; Management and Leadership Challenges; Mindfulness; Attention Deficit; Anxiety; Mood Disorders; Addiction and Codependency; Marriage and Relationship issues; Spiritual Emergency
I am passionate about transformation and growth, and devoted to sharing what I've learned. Guided by the Greek aphorism "Know Thyself," I've centered my life around authenticity and integrity, striving always to be true to myself. Empowered and fulfilled in both my career and personal life, I'm currently working as a certified Depth Hypnosis Practitioner and as an Executive Coach with Fortune Management.
While enrolled in a doctoral chemistry program at Duke University, I remember feeling lost, lacking direction and purpose. Despite defending a Master's thesis to the favorable reviews of my Ph.D. Advisory committee, I felt compelled to change course and embarked upon an adventurous career path, with a trial and error approach that led to a succession of jobs in several industries.
Employed for many years in demanding sales and management positions, I fought overwhelm and depletion. Seeking definition and meaning in my work, instead I felt disconnected from my intuition, until I realized the importance of understanding the unconscious drivers that were running my life.
I discovered my true vocation by learning to access my inner guidance, largely through Depth Hypnosis. The fusion of science with intuition and consciousness has been fundamental to my success. I use an integrated approach with my clients, offering powerful tools in meditation and self-inquiry to manage time and energy. Drawing upon my personal experience, I'm dedicated to empowering my clients to overcome limiting beliefs and achieve not only success, but deep fulfillment.
Aimée Nevins
Arlington Ave
Kensington, CA
94707
United States
Phone:
(510) 220-8247
Email:
AimeeNevinsDHP@gmail.com
https://www.depthhypnosispractitioners.com/wp-content/uploads/2017/07/aimee-nevins.jpg
266
200
Simone Kershner
https://www.depthhypnosispractitioners.com/wp-content/uploads/2017/01/ADHP_Logo-2.png
Simone Kershner
2017-07-26 08:37:31
2021-01-30 17:47:33
Aimée Nevins